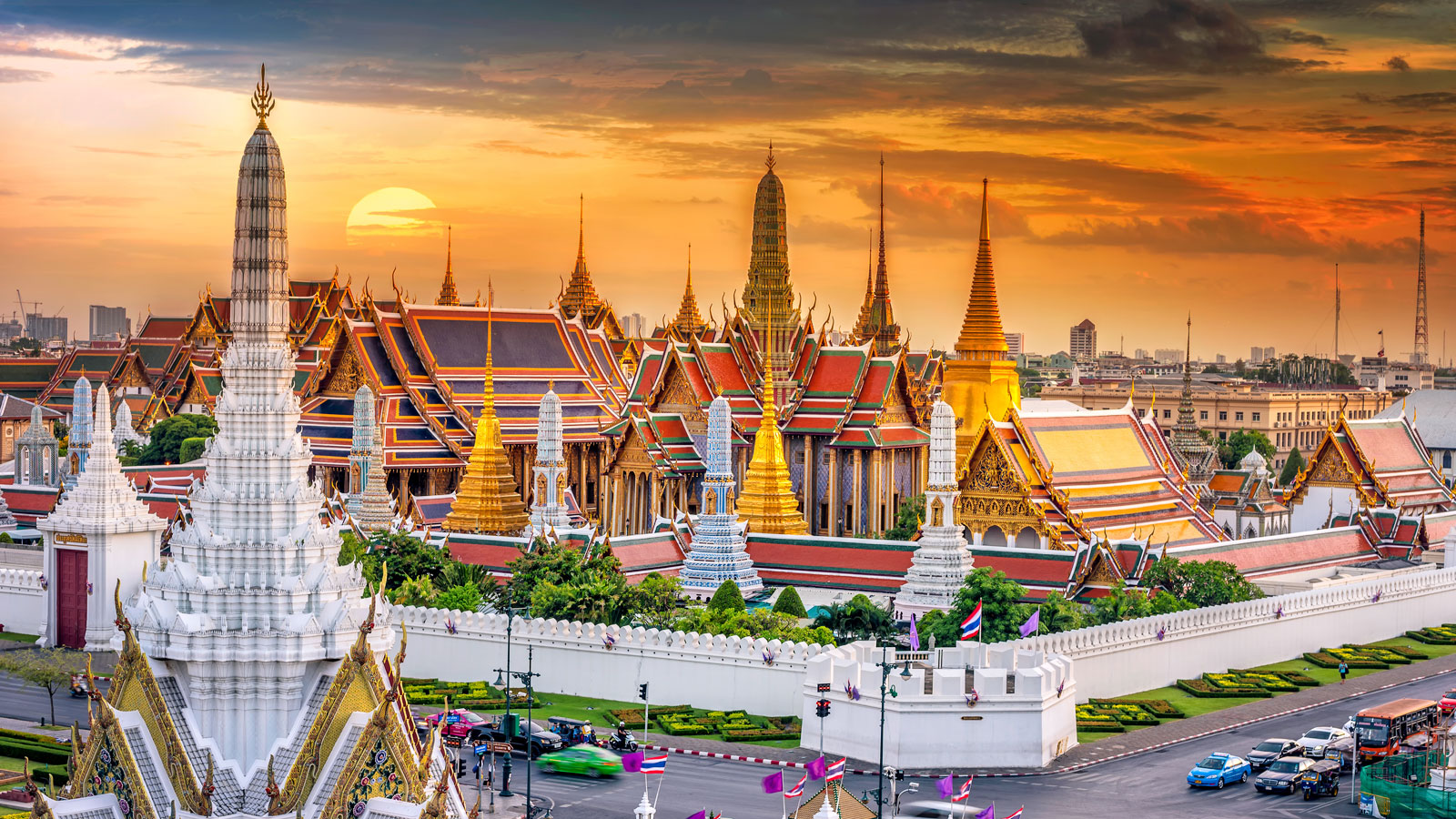 GENERAL INFORMATION
Bangkok is one of the world's top tourist destinations. The city itself is a true tourist paradise, proved by the growing number of travellers coming each year.
A side of the city itself, Bangkok is also surrounded by many interesting provinces that are worth visiting.
Located at the north of Bangkok are Nonthaburi and Pathum Thani provinces. They have many attractions such as Koh Kret and Lotus Museum.
Located at the east of Bangkok is Chachoengsao, a small province with many interesting attractions and activities. Tourists can pay homage to Luang Pho Sothon Buddha Image at Wat Sothon Wararam Worawihan, watch flying foxes, also known as fruit bat, at Wat Pho, see the golden church at Wat Paknam Jolo, and pray to the giant reclining of Ganesh statue at Wat Saman Rattanaram. There are also old markets for you to visit and shop such as Ban Mai Market, Nakhon Nuang Khet Market, and Khlong Suan Market.
Located at the south of Bangkok are Samut Prakan Province and the Gulf of Thailand. There are many tourist attractions such as Bang Pu, Ancient City, and Samut Prakan Crocodile Farm and Zoo.
Located at the west Bangkok are Samut Sakhon and Nakhon Pathom provinces. Tourist attractions include Don Kai Dee Benjarong Village, Phra Pathom Chedi, Sanam Chandra Palace, Don Wai Floating Market, Sampran Riverside, and Thai Human Imagery Museum.
Source:
https://www.tourismthailand.org/About-Thailand/Destination/Bangkok
TRANSPORTATION
Bangkok's traffic is notorious - with good reason. It's very easy to get caught up in gridlock traffic any time of the day or night, and waste a lot of valuable time in the process. However, with excellent and modern public transport systems in place, Bangkok is surprisingly easy to navigate your way around. The Skytrain (BTS) and underground (MRT) rail systems connect the main shopping, entertainment and business areas of the city, while river taxis and express boats can be used to explore many historic sites and attractions at the riverside. Taxis are cheap and appear on virtually every corner at almost any time. Tuk-tuks, once a big Bangkok attraction, are slowly disappearing in favour of more comfortable transport, but are still worth a ride at least once.
Source:
http://www.bangkok.com/information-travel-around/
LANGUAGE & COMMUNICATION
The official Thai language is widely spoken throughout Thailand, many Thais also speak and understand English, though more so in Bangkok and the major tourist areas. As visitors to Thailand also include many Europeans and other Asians, Thai people's language skills often also include these other languages to varying degrees.
With so many visitors, the Thailand communications system has many features that make it very accessible to foreigners. In regards to telephone use, it is possible to get a Thai SIM card at most international airports and both rental mobile phones and SIM cards are readily available in destinations including Bangkok, Chiang Mai, and Phuket.
CURRENCY
The monetary unit of the country is Thai baht and is written as THB.
The exchange rate is valued at USD1 = 31.23THB as of 13 June 2019. Notes are available in 20 baht, 50 baht, 100baht, 500 baht and 1000baht denominations, while coins are issued in 1 baht, 2 baht, 5 baht and 10 baht denominations.
Foreign currencies can be exchanged at banks and money changers.
View the latest exchange rates here
www.xe.com
CLIMATE
Thailand is located between vast areas of land and water, so it is impacted by both the summer and the winter monsoons. As a result, Thailand weather consists of six months of rainfalls during the wet season, three months of dry and cooling breezes during the cool season, and three months of heat during the hot season. The average temperature of Thailand ranges from 18 to 38°C.
The hot season is from the middle of February to the middle of May, with April being the hottest month. Interesting places to visit during this period are beaches and islands in the South and the East of Thailand.
The wet or rainy season starts from the middle of May to the middle of October, when rain will become less frequent and the weather in upper Thailand, especially the North and the Northeast, will get cooler, while rain in the South will continue until December. Popular activities during this time of the year include visiting hills and mountains and enjoying scenery of rice terraces in the North, which will look different from the cool season.
The cool season is from the middle of October to the middle of February. The temperature can get really cool in Northern and Northeastern Thailand in this period, especially on high hills and mountains, where tourists can experience the beauty of sea of mists and winter flowers. Chiang Mai weather is also best at this time of the year.
Source:
https://www.tourismthailand.org/About-Thailand/Weather
PRACTICALITIES
Time
Thailand follows UTC+7, which is seven hours ahead of Greenwich Mean Time and Coordinated Universal Time.
Electricity
The electric current in Thailand is 220 Volt AC (50 cycles) throughout the country. Travelers with shavers, tape recorders and other appliances should carry a plug-adapter kit. The better hotels will make available 110 Volt transformers.
Telephone
The Thai phone system is both modern and widespread, with comprehensive coverage for cell phones and reliable pay phones found throughout the kingdom. Purchasing a second-hand Thai phone is inexpensive and convenient, and calling from Thailand on a public phone is easy with a phone card available at most convenience stores. Emergency numbers are often three or four digit numbers, including Tourist Police, which is 1155.
For more information:
http://www.mfa.go.th/thailandconnect_english/